Multiple Spindle Tapping Head Fixture for a Drill Press



Tapping is a common manufacturing and fabricating operation. Drill presses are available in most industrial or manufacturing operations. AutoDrill has made tapping multiple holes using a drill press a productive process. A tapping head, guide columns and a multi-spindle head setup for tapping can improve slow multiple hole tapping operations. A standard, non-reversing drill press and our multiple tapping fixture can now tap more than one hole at a time. AutoDrill provides the knowledge to determine the correct components for a successful high production setup. The cost to retrofit a drill press for multi-hole tapping is paid back quickly. The quality of the finished product is also improved because of the precision repeatability of the process.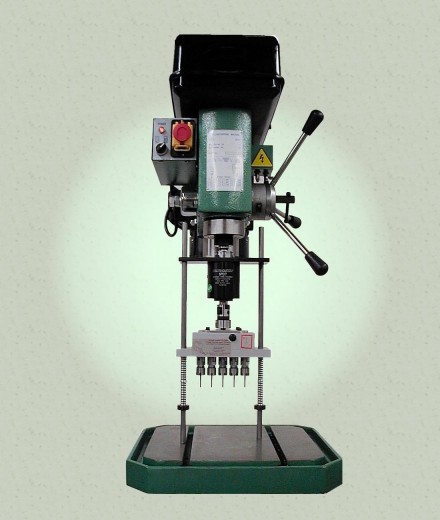 AutoDrill can provide replacement tapping heads for Commander, Johnson, Ettco, Centerline Centroid and many more. Our prices make rebuilding Commander, Johnson, Ettco, Centerline Centroid and many other brand multiple spindle heads uneconomical. When you need a replacement head for Commander, Johnson, Ettco or Centerline Centroid multi-spindle drill or tapping heads call AutoDrill.

AutoDrill
1221 US Hwy 22
Lebanon, NJ 08833
Ph. 800-871-5022
Intl.Ph. 01-908-542-0244
Fax: 908-542-0242