Large Seven Spindle Rail Drill Head



Manufacturers in many industries have continuous series of holes in product components parts that require drilling. A typical example is the railing industry that have bottom and top rail sections requiring precision drilled holes to locate and attach the railing spindles.

A typical seven spindle head for drilling 3-1/2" center to center spaced spindle holes is shown. It has been made to quickly and easily attach to a larger industrial drill press. In this case the head is over two feet wide! The width limitation, in many cases, is based on the drill press table size or the drill press horsepower. We review your application, including the requirements of the drilling machine, to assure the success of your project.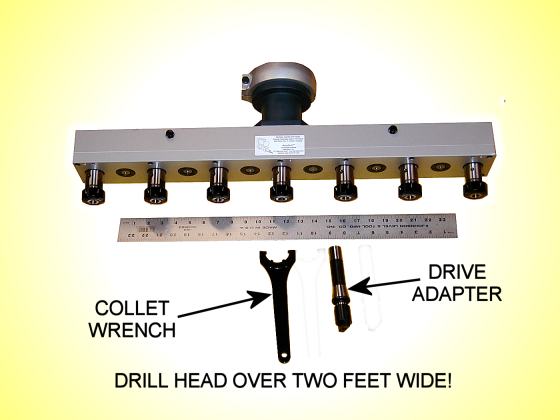 AutoDrill can provide replacement drilling heads for Commander, Johnson, Ettco, Centerline Centroid and many more. Our prices make rebuilding Commander, Johnson, Ettco, Centerline Centroid and many other brand multiple spindle heads uneconomical. When you need a replacement head for Commander, Johnson, Ettco or Centerline Centroid multi-spindle drill or tapping heads call AutoDrill.

AutoDrill
1221 US Hwy 22
Lebanon, NJ 08833
Ph. 800-871-5022
Intl.Ph. 01-908-542-0244
Fax: 908-542-0242